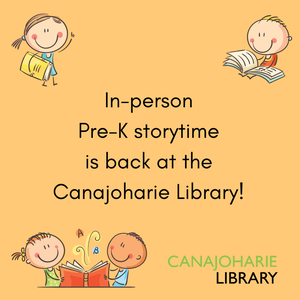 2 Erie Blvd. Canajoharie
Wednesday, Aug. 31, 11:00 am (04/27/2022 11:00 am)
Join us in the Great Hall of the Arkell Museum and Canajoharie Library because Pre-K Storytime is BACK!
We have the scarves and the egg shakers. We have the songs and the stories. We just need you and the kiddos!
This will be a twice monthly program.
Masks are optional but encouraged for adults.
This is a FREE program.
Best for pre-k age kids. Older kids are welcome, but might not get the most out of this program.