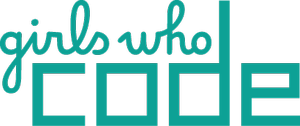 Virtually
Thursday, Jun. 10, 4:00 pm (April 1, 8, ,15, 29 May 6, 13, 20 June 3 & 10)
Girls Who Code is an international organization that focuses on coding and empowerment for girls and non-binary students The club is for 3rd-5th grade students (as designed by GWC). This is a beginner level program, but if your child has coding experience, they are still welcome to join as this isn't just a coding club! GWC is a fun and safe environment for the students to partake in computer science AND sisterhood activities. Girls Who Code have been since 2012 and has inspired bright futures of young girls around the world. Students who participate are members of the GWC community and can even benefit down the road with college experiences, exclusive job opportunities, and the alumni association. Looking through the materials and curriculum has been exciting as its not your typical coding club. Can't wait to get started!

Meetings will be held once a week from the week of March 25th through June 10th 2021 (with the exception of April 22 and May 27 due to school holidays). This makes 10 sessions for the club to meet. Time is tentatively scheduled for 4:30pm on those days for one hour, although once we have a group, I'm open to discussing the meeting time. Meetings will be virtual for now, we'll see how social distancing plays out as time goes by. Currenlty there are 10 spots being offered. While Pomfret residents will recieve first priority, this is open to surrounding towns as well.

Additionally, I'm looking for one more student assistant, this would preferably be a girl/non-binary student age 13-17 with some coding experience.

Email Ms. Heather for additional details hreilly@pomfretlibrary.org
Registration begins today!!!