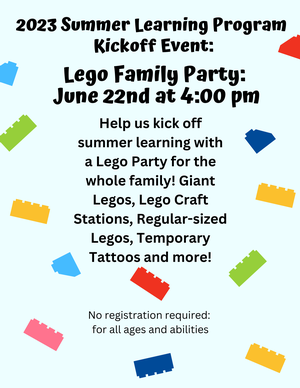 Thursday, Jun. 22, 4:00-6:00pm

Thursday, June 22nd, 4:00 pm-6:00 pm
Family Lego Party
Help us kick off a summer of fun (and learning!) with a Lego Party for the whole family! Giant Legos, Lego Craft Stations, Regular-sized Legos, Temporary Tattoos and more! The Carnival Party will host this fun event that has something for everyone!
No registration required.