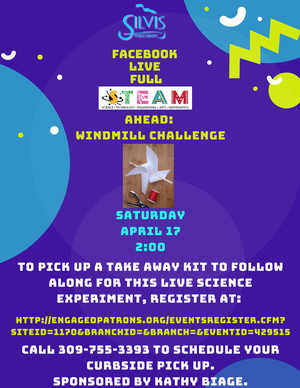 Facebook Live
Saturday, Apr. 17, 2:00
Registration required, begins Mar 27.
Register for a take away kit and join the Silvis Public Library Facebook page for a live STEAM tutorial on how to make a windmill. Once you are registered call the library to schedule a curbside pick up. Recommended for ages 6-10.
Sponsored by Kathy Biage.