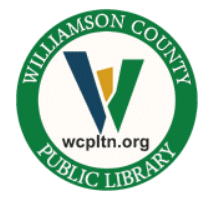 Williamson County Public Library
True Crime Book Club: The Other Dr.Gilmer
Main Library
Tuesday, May 30
From the book jacket:
Dr. Benjamin Gilmer joined a rural North Carolina clinic only to find that its previous doctor shared his last name. Dr. Vince Gilmer was loved and respected by the community—right up until he strangled his ailing father and then returned to the clinic for a regular week of work. Vince's eventual arrest for murder shocked his patients. How could their beloved doctor be capable of such violence? The deeper Benjamin looked into Vince's case, the more he became obsessed with discovering what pushed a good man toward darkness.
The True Crime Book Club meets on the last Tuesday monthly from January to October, 6-7 p.m., in the Learning Center on the second floor
The July book is
We Own This City: A True Story of Crime, Cops and Corruption in an American City
by Justin Fenton.
The Williamson County Public Library is located in downtown Franklin at 1314 Columbia Avenue.
All library programs are free and open to the public. Learn more about this event plus other library programs and services by calling the library at 615-595-1243, by visiting the library's web site at wcpltn.org and by subscribing to the library e-newsletter.
Please be aware that photos, screenshots, and videos may be taken at library events and activities for library use and publicity. Anyone not wanting to have their photo taken should notify library staff at the time of the event or activity.