F E A T U R E D E V E N T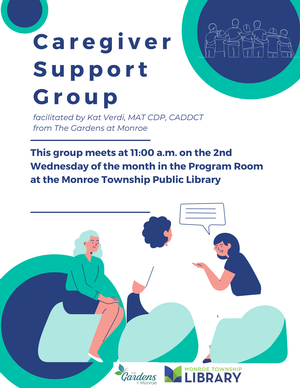 Program Room
Wednesday, Oct. 12, 11:00 a.m.
A Caregiver Support Group meets at the Library monthly on the second Wednesday of the month. Kat Verdi, Certified Alzheimer's and Dementia Care Trainer, of The Gardens at Monroe will lead the group. Her mission is to educate, empower and encourage caregivers. All are welcome. Registration is not required.
Sponsored by The Gardens at Monroe.