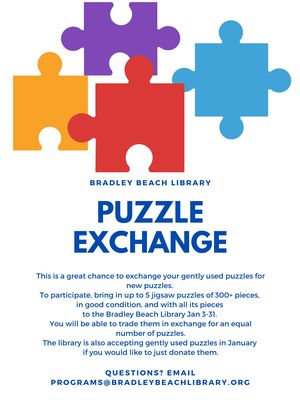 Bradley Beach Public Library
Monday, Jan. 9,
This is a great chance to exchange your gently used puzzles for new puzzles.
To participate, bring in up to 5 jigsaw puzzles of 300+ pieces, in good condition, and with all its pieces to the Bradley Beach Library Jan 3-31.
You will be able to trade them in exchange for an equal number of puzzles.
The library is also accepting gently used puzzles in January if you would like to just donate them.