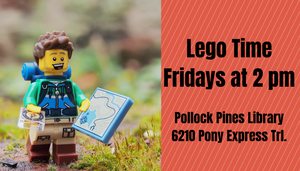 PP - Lego Play Time!
Friday, Jan. 27, 2-4pm
LEGO is one of the best known toys around, but it's so much more than a toy if you look closely. LEGO can be used to teach mathematics, science, engineering, and even technology or what's known as STEM!
Sponsored by PP Friends of the Library.