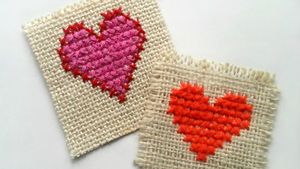 CREATE EL DORADO: Cross Stitch Your Heart Zoom Class
All Locations
Thursday, Jul. 15, 2:00 pm
Kelsey's Needle Krafts of Placerville will be leading this beginning class for ages10 and up on Zoom. Just register and then pick up the supplies at your nearest El Dorado County Library branch. One sign-up per family please. Please be aware this craft utilizes needles, so this project is not for young children, and it's recommended that children under twelve are joined by an adult.
REGISTER HERE: Cross Stitch Your Heart
Sponsored by California State Library LSTA grant..