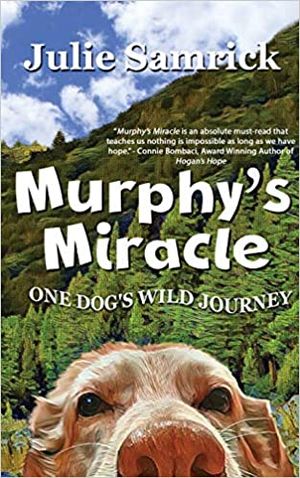 BOOK TO ACTION: Book Discussion-Murphy's Miracle
All Locations
Tuesday, Jul. 13, 7:00 pm
Join us on Zoom for a book discussion on
Murphy's Miracle
by local author Julie Samrick . Murphy Braun in a five-year-old Golden Retriever who loves her family and loves doing everything with them. This includes going on camping trips in the beautiful Tahoe National Forest. But one camping trip didn't go as planned. Murphy was lost in the forest; no matter how hard her family searched, they couldn't find her. She spent many months alone in the wilderness, fighting to survive. Will her family ever find her?
REGISTER HERE: Book Discussion
Sponsored by California Center for the Book-Book to Action.