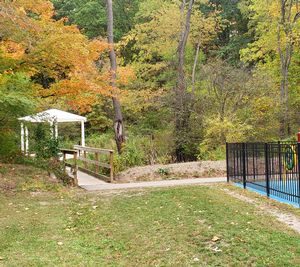 Nature Storytime at O'Hara Twp. Community Park
O'Hara Twp. Community Park
Friday, Jun. 11, 2:30-3:00
Join us for a socially distanced*, outdoor Nature Storytime at the gazebo at O'Hara Twp. Community Park. Enjoy the nature of one of our favorite local parks, while we celebrate sunshine, mud, plants, and forest creatures through books, songs, and other activities. Registration required. Age range: For ages 3-6 and their families.
*Please note the following rules for the gazebo:
Facilities are not disinfected use them at your own risk.
Restrooms are not available.
If you feel sick, have come into contact with someone with COVID-19 or someone awaiting test results DO NOT use the facility. STAY HOME.
Maintain social distancing of a minimum of 6 feet.
Wipe any surface that you use with disinfectant before and after use.
Avoid unnecessary touching of surfaces
Sanitize hands frequently using hand sanitizer.
Avoid touching your face.
Use proper respiratory etiquette by covering all coughs and sneezes. Do not use your hands.
Wear masks (unless children are 2 or under).