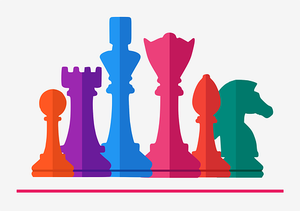 Online Chess Classes with Jules Coulson
Online
Monday, Jan. 25, 4:00-5:00
Join local chess teacher Jules Coulson for online chess classes! Using the conference app Zoom and popular chess website lichess.org, students will learn chess strategy & skills through interactive lessons, chess puzzle solving & exercises, and competitive games against each other. For kids who are beginner and Intermediate players, including those who are new to chess and would like to learn.

$110 per student for the 8 week session.

Please register and pay online. You'll receive the unique Zoom link to join the class in the registration confirmation email.