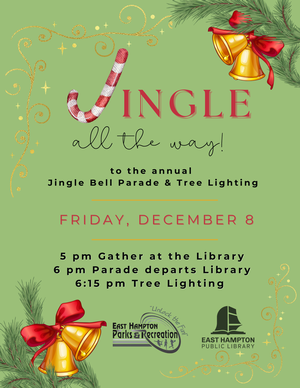 Friday, Dec. 8, 5:00pm
Jingle Bell begins at the Library! Join us for hot chocolate, a holiday craft, and to pick up your official Jingle Bell Parade kit starting at 5pm. The parade leaves from the Library at 6pm and heads downtown to light the tree at 6:15pm.
All ages welcome, no registration required.
Sponsored by East Hampton Public Library.