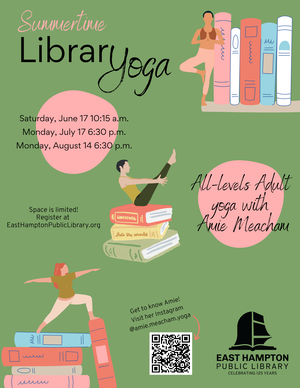 Monday, Aug. 14, 6:30 pm
Registration required, begins Jul 17.
Summertime LibrarYoga continues with Yoga 200 Certified instructor Amie Meacham leading an hour of gentle yoga for adults in the Commmunity Room. All levels welcome, there is a modifiction for every ability. Bring your own mat if you have one and wear comfy clothes.