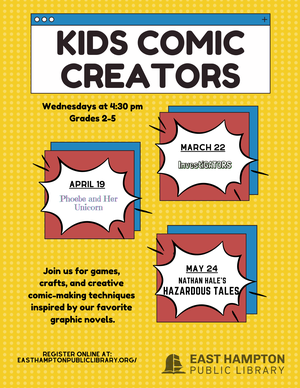 Wednesday, May 24, 4:30 pm
Registration required, begins Apr 18.
Nathan Hale's Hazardous Tales series gives you a glimpse of important historical events in a fun and creative way. We'll use these graphic novels to inspire our own comics and play games and learn new illustrating techniques along the way. Grades 2-5.