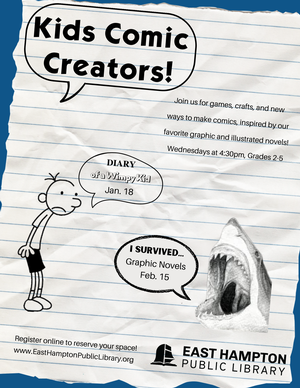 Wednesday, Feb. 15, 4:30 pm
Registration required, begins Jan 16.
Would you rather be stuck in a hurricane or a tornado? Would you rather be a passenger on the Titanic or the Hindenburg? We'll make comics inspired by these historic events and play games inspired by the I Survived books by Lauren Tarshis. Grades 2-5.