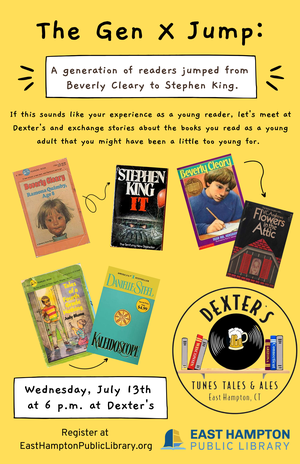 Dexter's Tunes, Tales & Ales
Wednesday, Jul. 13, 6 p.m.
A generation of readers jumped from Beverly Cleary to Stephen King. If this sounds like your experience as a young reader, let's meet at Dexter's and exchange stories about the books you read as a young adult that you might have been a little too young for. Bring a copy of your favorite childhood book along with the book that launched you into adult reading. If you don't own copies, we are happy to get copies for you, just let us know what titles when you register! See you at Dexter's!