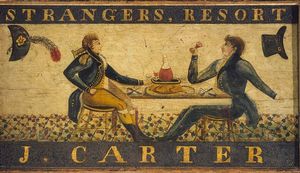 East Hampton Public Library
Tuesday, Jun. 28, 6:30 p.m.
Taverns in early Connecticut were more than just a place to drink. Travelers and locals alike saw taverns as a place to be entertained, spread news and gossip, have a good meal, and get a night's lodging. Learn about how taverns were an essential part of every Connecticut town.