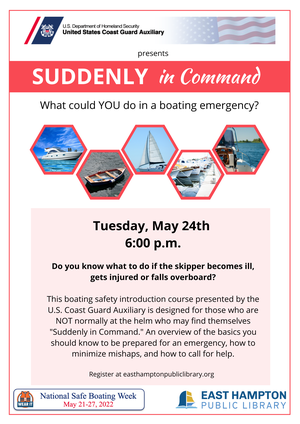 East Hampton Public Library
Tuesday, May 24, 6:00 p.m.
In recognition of boating safety week (May 21-27), the U.S. Coast Guard Auxiliary presents this boating safety course, designed for those who are NOT normally at the helm who may find themselves "Suddenly in Command" if the skipper becomes ill, gets injured or falls overboard. Overview of the basics you should know to be prepared for an emergency, how to minimize mishaps, and how to call for help.