Events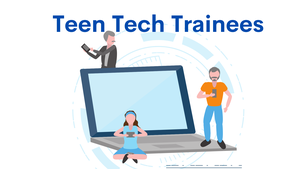 Teen Tech Trainees (Ages 13-18)
Thursday, Jul. 7, Volunteer Opportunity During Library Hours
Working with the Information Technology Support Specialist, teens will have the opportunity to learn valuable communication and technology skills, while helping to bridge the digital divide. This program is on-going.
This is a prestigious position that will grant community service hours while also providing trainees skills that will enhance their resumes, employability, and network within the community.
Focus areas include but are not limited to:
Assisting with Internet Searches
Creating Emails
Transferring Documents
Assisting With Office Applications
Scheduling Appointments
Using Various Digital Devices
Basic Helpdesk Support
For more information contact the Information Technology Support Specialist, Drew Tingley, at atingley@killinglyct.gov or call the library.
*A volunteer application must be submitted. See Here