Events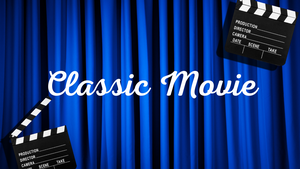 Classic Movies (Ages 18+)
Tuesday, Jul. 5, 1:00 PM - The Three Musketeers (1948)

Join us in-person or via zoom for our monthly classic movies. Timeless treasures starring many familiar faces like Cary Grant, Barbara Stanwyck, Irene Dunne, Humphrey Bogart and so many more.

Enjoy the classics the 1st. Tuesday of each month.

*Registration is required. Zoom participants will receive a link to join on the day of the event. All registrations must be in by 9:00 AM

Please register separately for each individual date.