Events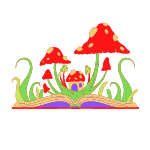 Preschool Story Time
Killingly Public Library
Wednesday, Apr. 28, 10:00 AM - 10:40 AM
Join our Preschool Storytime hosted weekly by Miss Allison & Miss Tristan. Come join us for engaging zoom sessions that your children will surely enjoy. With read-a-louds, music, and activites. Tune in and let's have some fun.
Wednesdays at 10:00 AM sharp.
Perfect for ages 2 - 5 years old.
To participate, all registrations must be final by 9:00 AM the day of our storytime for that week.

This program is hosted through Zoom and links to join will be emailed to registrants.