Programs & Events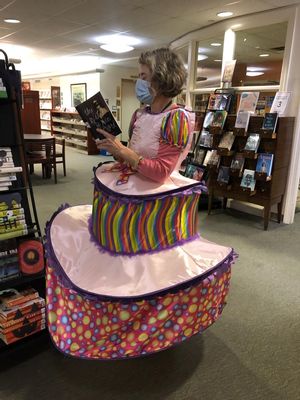 Third Annual Halloween Costume Swap
Saturday, Oct. 21, 10 am to 1 pm (Wednesday, October 11, 4:45 to 8 pm; Saturday, October 21, 10 am to 1 pm)
Drop off unneeded, complete Halloween costumes, then return to pick up "new" costumes. No need to drop off costumes if you want to pick up new ones.
Drop off unneeded costumes: September 25 to October 10 in art studio
Select "new" costumes: Wednesday, October 11, 4:45* to 8 pm (auditorium) and Saturday, October 21, 10 am to 1 pm (art studio).
Open to everyone.
Questions:
Larissa Brookes
, (201) 670-5600, ext. 2137
*begins after Fireman John storytime