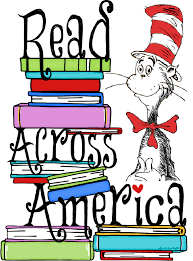 Read Across America Preschool Pack
All Locations
Monday, Mar. 1, 9:00 a.m.
Read Across America day, also known as Dr. Seuss Day, promotes reading to help children excel in school. Get an early start with this pack to share with your preschoolers. Pick up at any KHCPL location, while supplies last.
Ms. Courtney will share stories at https://www.youtube.com/user/KHCPLibrary/videos and Facebook.