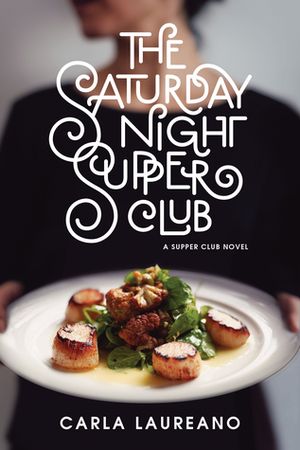 Read Along with KHCPL Virtual Book Discussion
Virtual Event
Thursday, Feb. 25, 2:30 pm (Thursdays, Feb. 4, 11, 18, 25)
Join us once a week and participate in our read along virtual book discussion. The book is available on Hoopla, so you can check it out without leaving home. We will meet on Thursdays at 2:30pm to discuss that's week's chapters.

Registration is required. Click the link below to register for the discussion.

Registration link: https://khcpl-org.zoom.us/meeting/register/tZApduisrDkvGNXuCRkGt-juGYGimFrTbLFR

After registering, you will receive a confirmation email containing information about joining the meeting.
Book Link: https://www.hoopladigital.com/title/11928501

The Saturday Night Supper Club by Carla Laureano

• 2:30 p.m., Thursday, Feb. 4: Chapters 1-9
• 2:30 p.m., Thursday, Feb. 11: Chapters 10-17
• 2:30 p.m., Thursday, Feb. 18: Chapters 18-25
• 2:30 p.m., Thursday, Feb. 25: Chapters 26-34