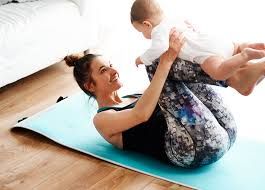 Mommy & Me Exercise Class
Anderson Wing, Brookside Community Church, behind 6 East Main Street, Brookside.
Friday, Sep. 15, 10am
Join Dr Christina Klausner & Dr Danielle Racioppi for an outdoor class to get you out of the house and start building your strength up post-baby. Baby in arms exercises to improve flexibility and strengthen the pelvic floor & core. Motherhood is not for the weak, join us to get strong.