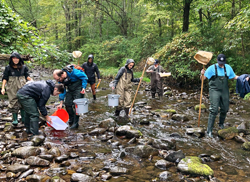 Virtual Event
Thursday, May 13, 7:00-8:00 pm
AmeriCorps
is a national service initiative that engages more than 70,000 Americans each year in intensive service to meet critical needs in education, public safety, health, homeland security, and the environment. Created in 1993, AmeriCorps is a part of the Corporation for National and Community Service, which engages more than 2 million Americans of all ages and backgrounds in service each year.
Photo from the NJDEP
Sponsored by Americorps.