Library Programs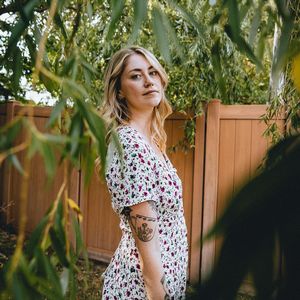 Shorts out Loud: Caity Gallagher
Thursday, Jul. 20, 6:00 p.m.
Join the library for the fourth session of our annual Shorts Out Loud series! This special program is one that the library hosts each year. We have changed the format *slightly* and each evening will now consist of 30 minutes of live music followed by 30 minutes of poetry or short stories read aloud.

For July 20th, we are pleased to welcome Caity Gallagher, a folk singer songwriter based in Albany, NY. Caity Gallagher's rootsy compositions and lilting vocal lines serve to showcase intimate lyrics that tell universally relatable stories. A modern combination of Jackson Browne and Carole King, Caity began playing piano at age seven and guitar at sixteen. Caity is also a founding member of the Albany, NY rock/pop band Honey Slider, with whom she co-wrote, produced, and recorded two albums, with a third currently in production. Caity recently began a solo project in which the folk sensibilities of Honey Slider are elevated through amplified melodic, lyrical, and emotional expression, with each song aiming to map the endless meandering paths of the human experience.

Our reader for the night is Jennifer Mann. Jennifer Mann enjoys volunteering at the Laughing Earth Farm and renovating her historic homestead. When not enjoying the outdoors, she enjoys reading fun scifi books (no romance!) with her two daughters.

This program is free and open to the public. No registration required.