Library Programs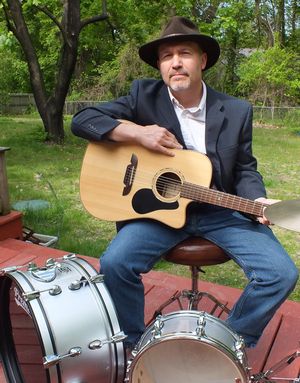 Shorts Out Loud: As Iz & Susan Comninos
Thursday, Jul. 13, 6:00 p.m.
Join the library for the third session of our annual Shorts Out Loud series! This special program is one that the library hosts each year. We have changed the format *slightly* and each evening will now consist of 30 minutes of live music followed by 30 minutes of poetry or short stories read aloud.

For July 13, we are pleased to welcome As Iz (Izzy Singer), a musician/songwriter based in Castleton-Schodack, New York. As Iz has been performing and composing since the mid-1980's. A multi-instrumentalist, he has released a number of self-produced albums since 1989, most recently 2019's I Travel With the Wind. He is the drummer for the local rock band Sub Slab, which has garnered air play on radio stations WEXT 97.7 in Albany, as well as Radio Woodstock WDST. He performs as a one-man band, singing and playing acoustic/electric guitar, while simultaneously playing snare, bass drum and hi-hat via foot pedals. His performances encompass a range of folk/rock Americana originals and well-known cover songs.

Our reader for the night is published poet Susan Comninos! Some of you might recognize her name from a poetry workshop she conducted at the library earlier this year. She is the author of a collected book of poems titled "Out of Nowhere," published by Stephen F. Austin Univ. Press/Texas A&M (April 2022). You can find more about the book here: http://www.tamupress.com/book/9781622882373/out-of-nowhere/. Susan's work has appeared in the Harvard Review Online, Rattle, The Common, Prairie Schooner and North American Review, among others. We are so happy to have her reading some of poems aloud for the first night of Shorts!

This program is free and open to the public. No registration required.