Cora J. Belden Library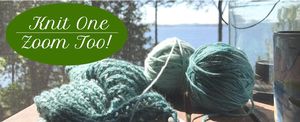 Online - Zoom
Tuesday, Jun. 29, 11:00am
Join us remotely for some fiber fun! Knitting, crochet, sewing, cross stitch, spinning or weaving it's all good! Grab whatever craft you're working on, a favorite beverage and your tablet, phone, or computer for a couple of hours of socializing and fibery goodness. Newbies welcome! From wherever your location, we would love to have you join us!

Registration is required to obtain the meeting ID.
Sponsored by Friends of the Cora J. Belden Library.