Return to the library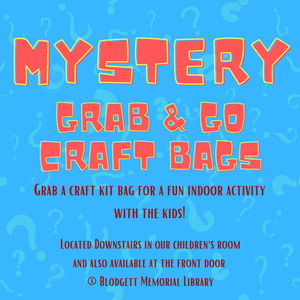 Blodgett Memorial Library
Monday, Jan. 25,
It's that time again! Mystery Grab & Go Craft Bags are available for the taking! Don't forget to take one for your kids at home to do a fun indoor activity with goodies.
Now, craft bags are available just outside the library front doors for easy Grab & Go access for parents! They are also still located downstairs for any of our children's room visitors!
Mystery bags are available until February.