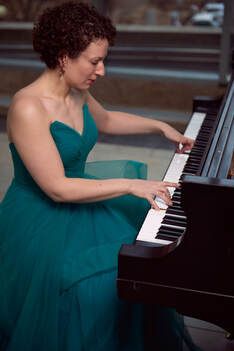 Frankfort Community Public Library
Saturday, Jun. 4, 7:30 p.m.
Update: This concert has been canceled due to illness. *PLEASE HOLD ONTO YOUR TICKETS!* This concert has been rescheduled for Saturday, September 17, 2022.
Doors open at 7 p.m., Concert begins at 7:30 p.m.
Elizabeth O'Rear Skanta Theatre
Individual tickets are $12 each and may be purchased in person at the library or over the phone with a credit card (765) 654-8746. Clare Longendyke is a classically trained concert pianist.
Learn more about Clare and her music on her website here
.
Sponsored by The Friends of the Frankfort Library.