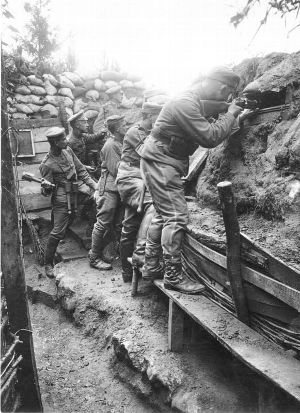 Frankfort Community Public Library
Friday, May 14,
All Ages May 7 at 9 a.m. - June 2 at 8 p.m. in the Frankfort Community Public Library's Anna & Harlan Hubbard Gallery

A WWI Trench replica will be on display with artifacts and photographs from the Indiana War Memorial, VFW Post #1110, The National Archives, Smithsonian Institute, and Clinton County Historical Museum. Courtesy of Kroger.

Social distancing and face masks are required.

These projects have been made possible through a grant from Indiana Humanities in cooperation with the National Endowment for the Humanities.

Special thanks to our additional sponsors: VFW Post #1110, Industrial Federal Credit Union, Encompass Credit Union, American Legion Post #12, Gangwer Powers Insurance, and Skiles Electric Inc.