Oxford County Library
Oxford County Library branch programs and events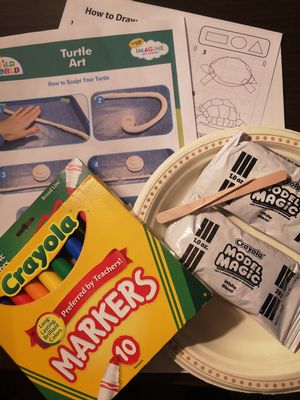 March Break-The Remix: RURAL BRANCHES Crayola Coiled Turtles (Registration Required)
Virtually for Rural Branch Patrons
Friday, Apr. 16, 3:30pm
Kids can join Mad Science to learn about turtles and create unique turtle sculptures using materials from Crayola Imagine Arts Academy. Materials are provided and can be picked up at their local rural branch prior to the virtual Zoom program. This program is for ages 6-12. Registration is limited and first-come, first-serve.

This session is for patrons who will pick up their material kits curbside in one of the rural branches (Brownsville, Embro, Burgessville, Harrington, Innerkip, Mount Elgin, Norwich, Otterville, Plattsville, Princeton, Tavistock, Thamesford) If you are a patron of Tillsonburg or Ingersoll, please see the two other Crayola Coiled Turtles events listed for this week.

Once registration closes, patrons will be emailed when their kits are available for pick-up and will be sent the Zoom link for the program by Mad Science. Please register with the child's name.