Oxford County Library
Oxford County Library branch programs and events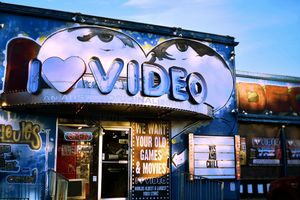 Movie Buffs Oxford
All Locations
Tuesday, Feb. 23, 7:00 pm - 8:00 pm
February movies are available through
Kanopy
digital movie collection. If you need assistance accessing Kanopy please contact your local branch.
February Movies are connected with theme of new beginnings
Museo:
Well into their 30s, Juan Nunez (Gael Garcia Bernal) and Benjamin Wilson (Leonardo Ortizgris) still can't seem to finish veterinary school or leave their parents' homes. Instead, they wallow in comfortable limbo in the district of Satelite, Mexico City's version of an American suburb. On a fateful Christmas Eve, however, they decide it's finally time to distinguish themselves by executing the most infamous cultural artifacts heist in all of Mexican history, looting the country's iconic National Anthropology Museum.
Inspired by true events, and shot on never-before filmed locations in Mexico, MUSEO is a sardonic cautionary tale that underscores the old adage: you don't know what you have until you lose it.
Official Selection at the Berlin International Film Festival and the Toronto International Film Festival.
Ending, Beginnings, What Does it All Mean:
A discussion of the early 20th-century historian Henri Pirenne puts Charlemagne in a new perspective and underlines why it is so important to understand each of the civilizations you have studied not as a separate entity, but in the context of all the others.
My Old Lady:
An American inherits an apartment in Paris that comes with an unexpected resident.