Oxford County Library
Oxford County Library branch programs and events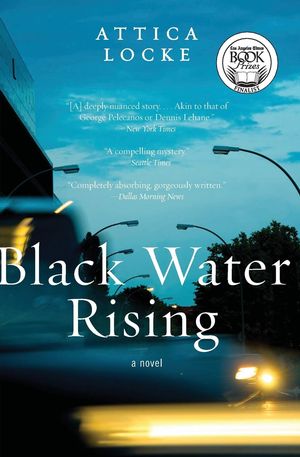 Hoopla Hangout: Black Water Rising
All Locations
Thursday, Feb. 18, 7:00 pm
For this month's physically distant book club we will be reading Black Water Rising by Attica Locke. Join us on Facebook Live on Thursday February 18th at 7pm for a live discussion about the book hosted by Luke, our Ingersoll Community Librarian, and Sarah, our Systems Support Librarian. We hope you join us!
You can download the eBook on Hoopla:
https://www.hoopladigital.com/title/13325265
You can download the eAudiobook here:
https://www.hoopladigital.com/title/11589201
Writing in the tradition of Dennis Lehane and Greg Iles, Attica Locke delivers a brilliant debut thriller that readers will not soon forget. Jay Porter is hardly the lawyer he set out to be. But he's carefully tucked away his darkest sins: the guns, the FBI file, the trial that nearly destroyed him. Houston, Texas, 1981. It is here that Jay believes he can make a fresh start. That is, until the night he impulsively saves a woman from drowning in the bayou-and opens a Pandora's box. Her secrets put Jay in danger, ensnaring him in a murder investigation that could cost him his practice, his family, and even his life. But before he can get to the bottom of a tangled mystery that reaches into the upper echelons of Houston's corporate power brokers, Jay must confront the demons of his past. With intelligent writing that captures the reader from the first scene through an exhilarating climax, Black Water Rising marks the arrival of an electrifying new talent.