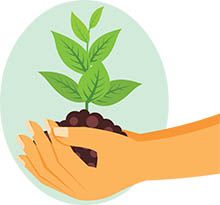 Let's Plant!
Sayreville Public Library
Saturday, May 22, 2:30
Children are invited to plant and beautify the grounds around the library. Sign up in a time slot of your preferred choice, and the number of people in your family to be properly social distanced. Sign up for one time slot only. Outdoor event, masks must be worn during this program.