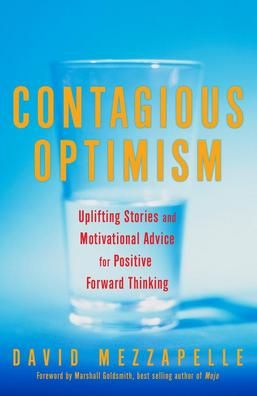 Contagious Optimism Wellness Group (Virtual)
Sayreville Public Library
Saturday, May 1, 10:30 am 12:00 pm (Saturdays, Jan 9, Feb 6, Mar 6, April 3, May 1, June 12, July 10, Aug 7, Sept 11, Oct 2, Nov 6, 10:30 am)
The group typically meets the first Saturday of each month from 10:30 AM-12:00 PM (online)
If you have any questions or would like to register, contact 732-727-0212 ext. 112.
You may also register online. Adults only, please.
Note that once you register, you do not need to re-register for each month!

Schedule for 2021:
1/9 10:30 AM-12 PM
2/6 10:30 AM-12 PM
3/6 10:30 AM-12 PM
4/3 10:30 AM (will meet online - email ahaque@lmxac.org for login information)
5/1 10:30AM-12PM
6/12 10:30 AM-12 PM
7/10 6:30 PM-8 PM
8/7 6:30 PM-8 PM
9/18 10 AM-12 PM (7-Year Anniversary Meeting)
10/9 10:30 AM-12 PM
11/6 10:30 AM-12 PM
12/4 10:30 AM-12 PM
About Dr. Colleen Georges: Born and raised in Sayreville, Dr. Colleen Georges is a Positive Psychology coach, speaker, educator, and author. She runs RESCRIPT Your Story LLC where she provides positive psychology life and career coaching, leads community wellness groups, and delivers organizational training and speaking engagements. Colleen is also a Rutgers University Lecturer in counseling and women's leadership. In her TEDx Talk, "Re-Scripting the Stories We Tell Ourselves," Colleen discusses how we can change our internal dialogue to transform the lives we live. Colleen received her Doctorate in Counseling Psychology from Rutgers University, is a Nationally Certified Psychologist, Licensed Professional Counselor, Certified Comprehensive Positive Psychology Coach, and holds over a dozen certifications in life and career coaching and positive psychology. Colleen is the author of the award-winning, best-selling book, RESCRIPT the Story You're Telling Yourself: The Eight Practices to Quiet Your Inner Antagonist, Amplify Your Inner Advocate, & Author a Limitless Life. She is also a Huffington Post contributor and co-author of ten best-selling self-help books including Contagious Optimism and 101 Great Ways to Enhance Your Career. Colleen's expertise has been featured in various media including News12, RVNTV, Live Happily, Inspire Me Today, Mashable, Rewire Me, The Job Network, Care.com, New Jersey Family Magazine, and The Times of Trenton. She is also a mother to a son, Joshua. For more information, see www.ColleenGeorges.com.