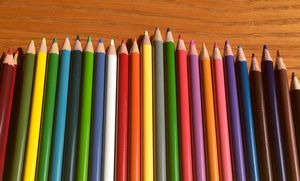 Freeport Community Library
Wednesday, Jan. 22, 10:30-11:30AM
Think coloring is just for kids? Think again!

Why all of this fuss over coloring books? First of all, it's just plain fun! But current day research also indicates that coloring de-stresses and lessens anxiety in adults, providing a healthy break from our highly scheduled, technology-dependent lives.

The Freeport Community Library is providing a dedicated space every Wednesday morning for anyone 18 and older who would like to drop-in at 10:30AM and color for an hour or so. The library provides an assortment of materials including highly detailed coloring book pages for you to choose from, colored pencils, and a large assortment of crayons. Or, bring your own coloring book pages to copy and share with the group!

This event is free and open to the public. For questions or directions to the library, please call 865-3307 or visit freeportlibrary.com.