Howard Whittemore Memorial Library
Join us for upcoming events, classes and programs at Howard Whittemore Memorial Library! All events are free and open to the public. Registration required where noted.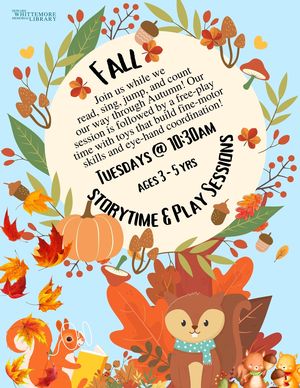 Tuesday, Sep. 26, 10:30 a.m.
Our Tuesday Dialogic Storytime is a great way
for children age 3-5yrs to work on building readiness skills through, counting, singing, and movement!
We follow it up with extended sensory free-playtime that will work on their fine motor skills and eye-hand coordination!
No Registration Required!