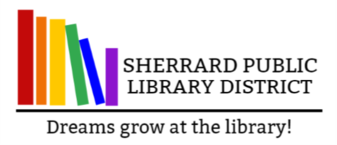 Join us for upcoming events, classes and programs at Sherrard Public Library District! Programs are free unless otherwise stated.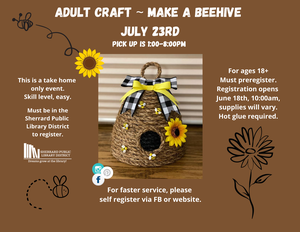 Friday, Jul. 23, 1:00pm-8:00pm
Registration opens
June 18th, 10:00am
Ages 18 and up
Take Home Event
Make a Beehive.
Pick up is during 1:00pm-8:00pm only, registrations can not be held past date and time of event.
​​​​


Must be in the Sherrard Public Library District to register.
Supplies may vary from photo. You will need scissors and hot glue.
If you cannot attend a program for which you are registered, you must notify the library to cancel. Those that do not cancel their registration prior to the program will be considered a "no call, no show." Three "no calls, no shows" for a household within close succession will result in suspension of program registrations for the following month. This will also apply to those who excessively cancel registrations.
To cancel your registration, you may call the library at 309-593-2178 and speak with a staff member.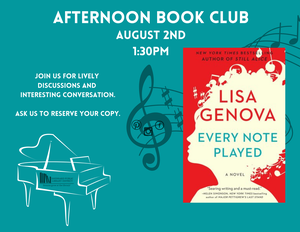 Monday, Aug. 2, 1:30pm
Call or visit the library to get your copy, enjoy the read and join the discussion!
Every Note Played
by Lisa Genova
Monday, Aug. 16, 6:30pm
Call or visit the library to get your copy, enjoy the read and join the discussion!
She's Come Undone
by Wally Lamb