Join us for upcoming events, classes and programs at Madison Public Library! All events are free and open to the public. Registration required where noted.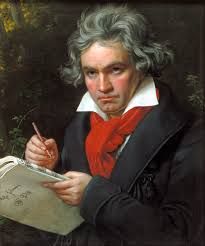 Monday, Jul. 26, 1:30 pm
Beethoven's Fifth Symphony premiered on a frigid evening in December of 1808. Though the shivering Viennese audience had heard some three and half hours of music prior to the thunderous opening motif, its thrilling finale left them clamoring for an encore. Since then, the symphony has had a similar effect on listeners all over the globe. In this four-movement work, audiences experience the transformation of a theme - here forceful and percussive, other times delicate and lyrical, and elsewhere triumphant and bold - that has been interpreted as representing Beethoven's own fate as conveyed by the composer in autobiographical fashion. During this program, Professor Gil Harel will delve into the intricacies of the Symphony no. 5, placing it in the context of Beethoven's life while analyzing the notes and rhythms that constitute its identity. Written during a time when traditional classicism was giving way to the expressive style known as romanticism, Beethoven's great masterpiece has inspired countless listeners in the more than 200 years since it was first heard in on that chilly night in Vienna.

This program will be held via Zoom. You will receive Zoom instructions and online meeting information in your registration confirmation email in addition to a reminder email prior to the date of the program.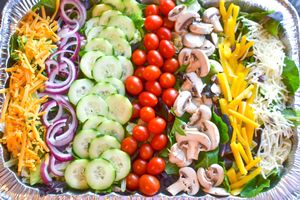 Monday, Sep. 13, 1:30p.m.
Eating a variety of plant-based foods can provide many health benefits, including potentially reducing risk for developing chronic diseases such as cancer, heart disease, and diabetes. Salads can be a delicious and healthy way to enjoy the amazing benefits of plant foods. With the right ingredients, salads can offer a variety of vitamins, minerals, protein, fiber and antioxidants to promote health. However, not all salads are created equal. Join Jennifer Shukaitis, MPH, Assistant Professor at Rutgers University to explore the health benefits of plant foods and present strategies to build a healthier, heartier salad that's filled with nutritious foods that contribute to optimal health.
Monday, Oct. 4, 7:00 pm
Georgia O'Keeffe, one of the most important and fascinating artists of the Twentieth Century, has given us images of audacious flowers, dramatic cityscapes, glowing landscapes, and haunting depictions of bones against the stark desert sky. This talk will examine her innovative works and her long and productive life.

This lecture will be given by Janet Mandel. Janet Mandel taught in New Jersey's public schools for 32 years, the last eighteen of which were at Columbia High School in Maplewood, where she taught English, art history, and World Languages and Cultures. In October of 2003 she was named runner-up for the New Jersey Council for the Humanities (NJCH) Teacher of the Year award and was formally recognized by the New Jersey State Legislature and Governor Codey for this achievement. In May of 2004 she was the recipient of the "Innovations in Special Education Award" from the New Jersey School Boards Association (NJSBA) and the Association of Schools and Agencies for the Handicapped (ASAH). Now retired, Janet presents illustrated talks on a variety of art history topics at adult schools, libraries, museums, senior centers, community centers, and similar venues.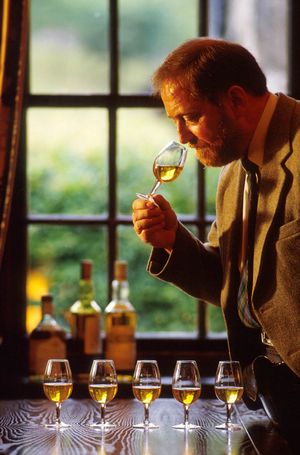 Wednesday, Oct. 6, 7:00p.m.
Whisky is the national drink of Scotland, and the most popular spirit in the world: it is a multi-billion dollar industry employing thousands globally and one of the UK's leading exports. Yet, it is more, much more than this; it's a story – a story of a drink, a culture, a people, a land and a way of life. From the
humblest of origins, to the glamorous world of 'Mad Men' Scotch has come a long way, and it is a fascinating tale.

So, with glass in hand we will begin that journey and explore the origins of spirit, its eventual arrival into Scotland and how the process was refined and perfected to the malts and blends we enjoy today. We will also stare through the looking glass of time to the people who made whisky so popular; the fight
against government and taxmen; halcyon days and the dark days; its global reach with roots still firmly planted in the hills and glens of rural Scotland. I'll explain how the stuff is actually made, where it is made and how geography as well as history has had a part to play in whisky's development. How is Scotch different to Bourbon or Irish, and how have their stories differed and related to our saga? There are quirky stories, interesting characters and the mystery of the lost distilleries to illuminate us as we unravel the secret of the Water of Life. Cheers!

The presenter is David McNicoll, a self-professed expert on whisky. Seriously though, Davis is an expert. He has worked with a number of Scotch brands as Ambassador in New York City; he owns a travel business that specialises in Scottish historical, clan and whisky tourism; and, he has recently published a book called: The Language of Whisky.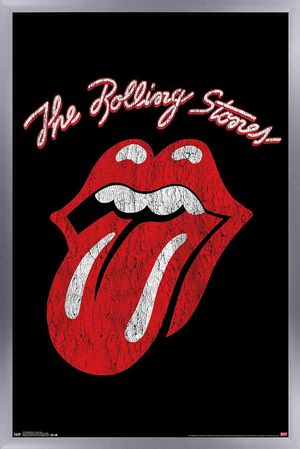 Monday, Oct. 25, 7:00p.m.
Join us as we are once again rocked by Vinnie Bruno, Rock Historian Extraordinaire. This lecture is the story of rock's original "bad boys" as we journey with them thru their formative years as a cover band devoted to American blues, into their early shows which dictated violence and chaos, thru their notorious drug busts, personal and songwriting conflicts, and management and legal issues while earning the reputation as the greatest rock n roll band with classics from "Satisfaction" to "Brown Sugar." For our encore we will highlight some of their post 60's work.

Vinnie is a Beatles Scholar and Sixties Rock Historian. He is recently retired as Director of First Year Programs at LaGuardia Community College (City University of New York). He holds an MPA from Baruch College and as an adjunct professor for 25 years he taught courses in numerous disciplines including Humanities, Business and Mathematics. As a 60's Rock Historian he offers programs on the many extraordinary innovative artists who defined an era by creating musical landscapes that captivated a generation and whose influence in popular culture still endures five decades later.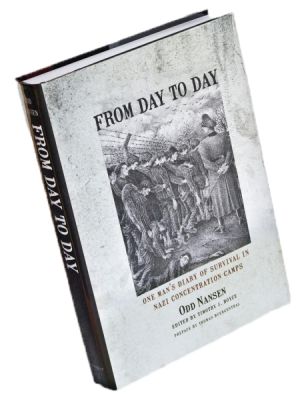 Tuesday, Oct. 26, 7p.m.
From Day to Day is a World War II concentration camp diary—one of only a handful ever translated into English—secretly written by Odd Nansen, a Norwegian political prisoner. Arrested in January 1942, Nansen, son of polar explorer and humanitarian Fridtjof Nansen (Nobel Peace Prize 1922) was held captive for the duration of the war in various Nazi camps in Norway and Germany. The book had been out of print for nearly 60 years when Timothy Boyce stumbled across it. Fascinated by the heroic story and saddened that such a magnificent book was so scarce and nearly forgotten, Boyce set out to get the book back in print. It now features a new introduction and extensive annotations by Boyce and a preface by Thomas Buergenthal, whose life (as a ten year-old) Nansen saved while in Sachsenhausen, later recounted in his own memoir A Lucky Child: A Memoir of Surviving Auschwitz as a Young Boy. Hear more about this incredibly moving story as Boyce shares the story of Odd Nansen with the audience. From Day to Day may be purchased at www.timboyce.com for $39.99. All royalties from the sale of this book are given to the U.S. Holocaust Museum in Washington D.C., and the Center for the Study of the Holocaust in Oslo, Norway.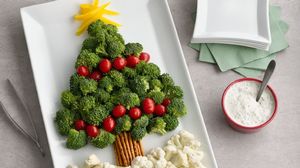 Monday, Nov. 15, 1:30p.m.
With the holiday season approaching, our appetites are craving all our favorite traditional foods that accompany holiday celebrations. If you are hoping to enjoy this holiday season without sacrificing your health and nutrition goals, this workshop will offer some easy and practical tips for staying healthy through the holidays without sacrificing your favorite foods and drinks. Join Jennifer Shukaitis, MPH, Assistant Professor at Rutgers University to learn about tips and strategies to maintain your health and nutrition goals through the holidays.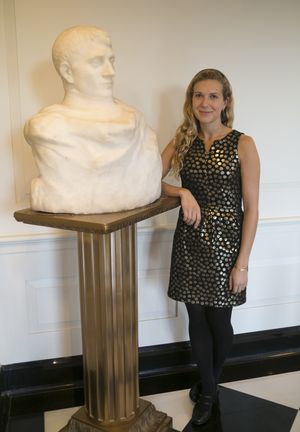 Monday, Nov. 29, 7:00 pm
Mallory Mortillaro serves as the Curator of Collections for the Hartley Dodge Foundation in Madison, NJ. While she was cataloging the artwork housed inside of the Hartley Dodge Memorial she uncovered a masterpiece that had been lost to the art world since the 1930's. After a year of research the piece was authenticated as an official work by Auguste Rodin. Mallory will share the story of how a simple art cataloging project evolved into a search for a mysterious piece's provenance, and became one of the biggest art finds in recent history.

Speaker Biography:
Mallory Mortillaro serves as the Curator of Collections for the Hartley Dodge Foundation. In this position she worked to authenticate an original Rodin sculpture, lost to the art world since the 1930's. Mallory holds a BA and MAT, both from Drew University. She balances her work as an Art Historian with teaching 7th grade English. She lives in Whippany, New Jersey with her husband.