Join us for upcoming events, classes and programs at Madison Public Library! All events are free and open to the public. Registration required where noted.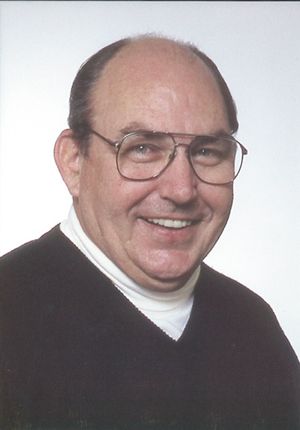 Zoom
Monday, Jul. 13, 1:30pm
The Pentagon planners have been working to deal with the impact of climate change on national security, including coastal flooding of defense facilities, the need for more military resources for disaster relief, and the impact of climate change as a "threat multiplier", making already dangerous regions of the world even more dangerous with the prospect of an increase in violent conflict. But this is more than just an American security problem. It is a phenomenon that impacts the national security of virtually every country in the world.
Dr. Simon is emeritus professor of political science at Drew University where he specialized in international affairs, U.S. foreign policy, international organization, and national security. After receiving a B.A. from Willamette University in 1963, he served as an officer in U.S. Air Force intelligence, including a tour in Vietnam for which he was awarded the Bronze Star. Following his military service he earned a Ph.D. at the University of Oregon.
* The Madison Public Library does not endorse specific opinions or viewpoints that might be presented.
This lecture will be held virtually on Zoom. Please email reference@madison.mainlib.org to register. You will receive basic instructions on how to use Zoom.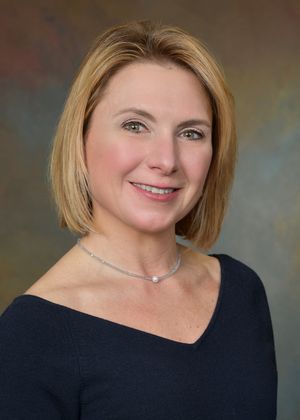 Zoom
Monday, Jul. 27, 1:30 pm
Presented by: Christina Lavner, RD, Nutrition Services, Summit Medical Group. An anti-inflammatory diet, along with exercise, can yield many health benefits, such as improved symptoms of many chronic conditions, reduced cancer risk, and a lower risk of obesity, heart disease, and diabetes. Learn more about this healthy way of eating and how to get started.

Christina Lavner, RD is the Registered Dietitian supporting Summit Medical Group's Oncology/ Hematology team in Florham Park. Christina has worked as a Registered Dietitian since 2001. She has extensive clinical experience covering a variety of medical conditions including cardiovascular disease, GI disorders, kidney disease, and weight management. For the last 5 years, Christina has focused on cancer prevention, treatment, and healthy survivorship. She feels that nutrition is a critical part of achieving an overall healthy lifestyle. "I feel you need to take the whole person into consideration when making a healthy eating plan. It's not just what we eat but why we eat." says Christina.
Christina also is an avid runner who has completed 5 full marathons and multiple half marathons. She also enjoys spending time with her husband and two children.

This lecture will be held virtually on Zoom. Please email reference@madison.mainlib.org to register. You will receive basic instructions on how to use Zoom.
39 Keep Street
Monday, Sep. 21, 7p.m.
Michael Aaron Rockland, author and professor of American Studies at Rutgers University, will be speaking on his new book, "The George Washington Bridge: Poetry in Steel." An earlier edition of this book came out in 2008, but MIchael was asked by Rutgers University Press to do a new edition with emphasis on the Bridgegate Scandal of 2013 which, as this is written, has still not been fully terminated. Bridgegate came at a time when Governor Chris Christie was considered the frontrunner for the Republican nomination for president and Donald Trump an afterthought. The principal perpetrators in the case were tried in federal court in Newark, then in the federal appellate division in Philadlphia, and, in January, in the United States Supreme Court. Learn all about Bridgegate as well as the history of the George Washington Bridge. Michael will also discuss just how a suspension bridge such as the George works and why it has been a boon to navigation and commerce.

He will have copies of the book with him at his presentation for anyone who wishes to have a signed copy for themselves or as a gift to others of this beautiful and amply illustrated book, including cartoons, paintings, and rare photographs of this 89 year old bridge being built.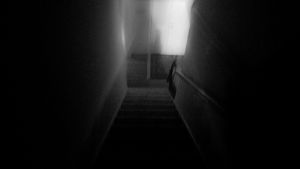 39 Keep Street
Wednesday, Sep. 30, 7:00pm
In 2019 UFOs went legit with official reports from the U.S. Navy and three times the normal number of sightings in the NY metro area alone. But from Bigfoot to crop circles to the Bermuda Triangle, our world is filled with fascinating phenomena that science just can't quite explain. Jim DelGiudice will explain In this lecture we'll try to make sense of these things and get a chance to find out where participants stand with an informal opinion poll that determines, once and for all…Do you believe?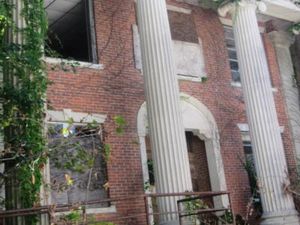 39 Keep Street
Wednesday, Oct. 21, 7:00pm
When many think of adventure and exploration, exotic locations and ancient civilizations may come to mind. However, urban exploration, or "UrbEx," can happen in our backyards. There's a lot that can be learned from uninhibited and abandoned landscape. In this session, through case studies from the tristate area, participants will examine abandoned properties and the narratives that accompany them. The value of learning about these abandoned spaces in our backyards as well as the safety and ethical aspects of UrbEx will be discussed.

This program was made possible by a grant from the New Jersey Council for the Humanities, a state partner of the National Endowment for the Humanities. Any views, findings, conclusions or recommendations expressed in this program do not necessarily represent those of the NEH or NJCH.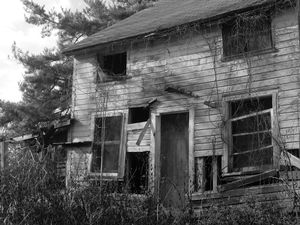 39 Keep Street
Wednesday, Oct. 28, 7:009m
Ghostly locales of the Garden State are presented to include the history, mystery and the haunted activity. Then the Spiritualist Movement from its beginning in upstate New York to its various forms of psychic mediumship such as Table Tipping, Talking Boards and Psychics & Charlatans. Open the door to the other world without leaving your chair!