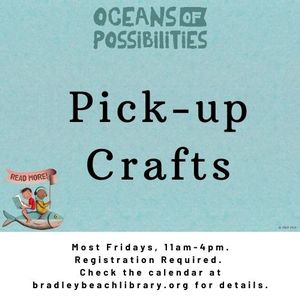 Bradley Beach Public Library
Friday, Aug. 19, 11-4
Create a circuit to emulate the angler fish's lure in this pick-up kit.
Best for ages 8+. You will be working with batteries and electricity.
-
Crea un circuito para emular el señuelo del rape en este kit de recogida.
Lo mejor para mayores de 8 años. Trabajarás con pilas y electricidad.