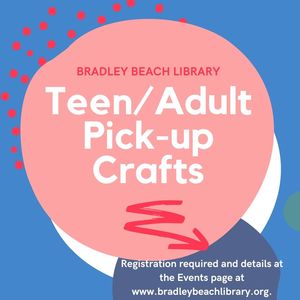 Bradley Beach Public Library
Friday, Oct. 8, 11-4

Use wine corks and a little paint to create a pumpkin decor. We provide the wine corks. You provide the glue, paint/paintbrush.
Registration required at the Events page at www.bradleybeachlibrary.org.
-
Use corchos de vino y un poco de pintura para crear una decoración de calabaza. Proporcionamos los corchos de vino. Tú proporcionas el pegamento, la pintura / el pincel.