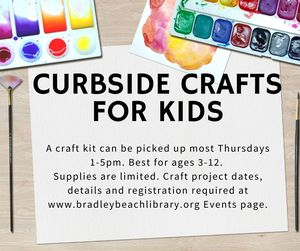 Bradley Beach Public Library
Thursday, Sep. 9, 1-7p
Children will make a small cross-stich decor item of an owl on a branch. This is best for children 7 and older.
Supplies are limited. Craft project details and registration required at www.bradleybeachlibrary.org Events page.
-
Los niños harán una pequeña decoración de un búho en una rama. Esto es mejor para niños mayores de 7 años.
Los suministros son limitados. Se requiere registro y detalles del proyecto de artesanía en www.bradleybeachlibrary.org Página de eventos.