Burlington Public Library
F E A T U R E D E V E N T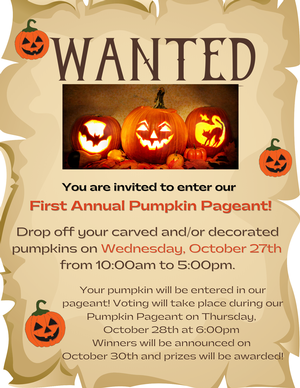 34 Library Lane
Wednesday, Oct. 27, 10 AM - 7 PM
Today is the day that we will be collecting all of the pumpkins to be entered in our First Annual Pumpkin Pageant!
If you will be carving or decorating a pumpkin, please register here so that we may create a nameplate for your family or organization.

All pumpkins will be on display for our event on October 28th and will be entered for a variety of different prizes.
Sponsored by The Friends of the Burlington Library.