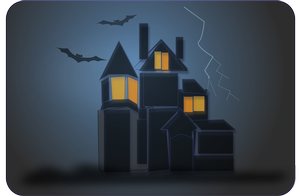 Inside the Real World of Ghost Hunting
Spotswood Public Library
Tuesday, Oct. 18, 6:30 pm
Come join Paranormal Consulting and Investigations of New Jersey – PCINJ - as we welcome you into our world, where the dead are living, the living are haunted, and things really DO go bump in the night!

Learn what a real team of New Jersey ghost hunters does, not only to investigate hauntings but to help both the haunted and the spirits who haunt them. Get an insider's look at the types of cases we get, and what we do to diagnose, investigate, and deal with the many types of hauntings we encounter.

You'll also get a behind the scenes look into one of PCINJ's investigations, including the history, ghost stories, and the evidence that pulls it all together.

Finally, you'll hear some amazing EVPs - Electronic Voice Phenomena, aka "spirit voices" – from investigations throughout the state.

The ghosts of New Jersey tend to be quite outspoken!

Registration is required.