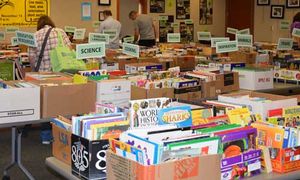 EDH - Used Book Sale (Public Welcome)
El Dorado Hills Library
Saturday, May 21, 8:00 am-4:00 pm
Find great deals and support your library at the same time! All books are just $1 per pound.

Want to get into the sale early? Sign up to be a Friends of the Library member and you'll be able to enter the sale on Friday. Memberships start at just $10 per year.

All proceeds support the library.
Sponsored by Friends of the Library.