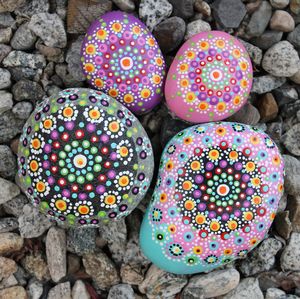 CREATE EL DORADO: Rock Painting
All Locations
Wednesday, Jul. 21, 2:00 pm
Kindness rocks! This Zoom class is with Pam from Nature's Art in Stone in Placerville. She'll give step-by-step instruction in painting rock mandelas and other patterns Just register and then pick up the supplies at your nearest El Dorado County Library branch. Please note this is an online event. The URL will be sent to you in an email.
REGISTER HERE: Rock Painting
Sponsored by California State Library LSTA grant..